Industrial Strength AMD!
AMD's new server chip is on its way. The hype for it is high due to Ryzen's multitasking performance. Enjoy this industrial strength wallpaper featuring AMD's logo.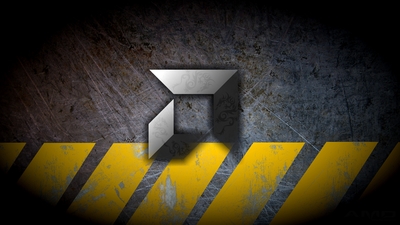 "At CES, AMD launched its first Zen chips for PCs, called Ryzen. Next on deck is the 32-core server chip code-named Naples, which will ship in the coming months.
Naples doesn't have an official name yet, but the expectations are high. While Ryzen is set up for success in PCs, it's a different story for Naples, which has to take on Intel's juiced-up Xeon chips, which are used in most servers today.
AMD is trying to drum up excitement for Naples, which will be released in the first half of this year. It's promoting Naples using the same tactic as it did for Ryzen—by talking about the performance benefits of the Zen CPU." – pcworld.com
Read more here: http://www.pcworld.com/article/3158919/servers/amd-talks-tough-as-it-drums-up-support-for-32-core-zen-server-chip.html
AMDwallpapers.com the best source for 4K HD AMD wallpapers and backgrounds! Resolutions for most PCs, iPhones, iPads, tablets, smartphones and laptops.