AMD is working to polish the Ryzen platform further with new updates.
AMD has announced a new update to the BIOS code running AM4 boards. See PCworld's take on the subject below:
"Here's what you'll find in the update, verbatim from Hallock's post:
"We have reduced DRAM latency by approximately 6ns. This can result in higher performance for latency-sensitive applications.
We resolved a condition where an unusual FMA3 code sequence could cause a system hang.
We resolved the "overclock sleep bug" where an incorrect CPU frequency could be reported after resuming from S3 sleep.
AMD Ryzen Master no longer requires the High-Precision Event Timer (HPET)."
Read more here: http://www.pcworld.com/article/3186443/computers/amd-preps-for-ryzen-5s-launch-with-a-helpful-am4-motherboard-update.html
Enjoy our latest wallpaper featuring AMD logo irises on a hidding tiger.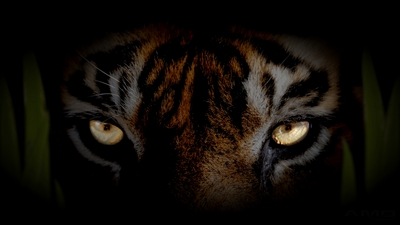 AMDwallpapers.com the best source for 4K HD AMD wallpapers and backgrounds! Resolutions for most PCs, iPhones, iPads, tablets, smartphones and laptops.