AMD Ryzen optimizations incoming!
AMD promised that games are simply not optimized for Ryzen. This has been their excuse from the beginning for the lack luster 1080p performance. Now AMD has proof with some freshly optimized games boasting 20% or more gains.
Hothardware.com said: "In the 1080p benchmarks using the powerful GeForce GTX 1080 Ti, the Ryzen 7 1800X shows an approximate 20% performance improvement (give or take a point or two, depending on the specific test) with the latest version of the Ashes. "
"The Ryzen 7 1800X shows significantly improved performance with the 1080 Ti…" "If we focus on CPU framerates (Ashes reports both GPU and CPU framerates in its results), using both the CPU and GPU Focused benchmarks, we see improvements across the board for both AMD and Intel in the CPU Focused test, though Ryzen 7 shows a much more significant performance uplift. With the GPU Focused test, however, Ryzen 7 shows big gains, while the Core i7 remains essentially flat."
Read more at http://hothardware.com/reviews/amd-ryzen-optimized-benchmarks-with-ashes-and-sandra
Our latest wallpaper has many low key details. You will need to enlarge this wallpaper to see all of the detail.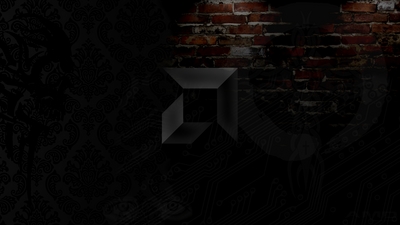 AMDwallpapers.com the best source for 4K HD AMD wallpapers and backgrounds! Resolutions for most PCs, iPhones, iPads, tablets, smartphones and laptops.